The Central Rural Work Conference held at the end of last year pointed out that we must adhere to the promotion of agricultural supply-side structural reform as the main line, accelerate the modernization of agriculture and rural areas, and demand the acceleration of the construction of modern agricultural industrial systems, production systems, and operating systems. Accelerating the construction of modern agricultural management system, aiming at improving agricultural total factor productivity and agricultural productivity through innovative agricultural management and management, is an important task to promote structural reform of agricultural supply side, and is an important measure to accelerate the modernization of agriculture and rural areas.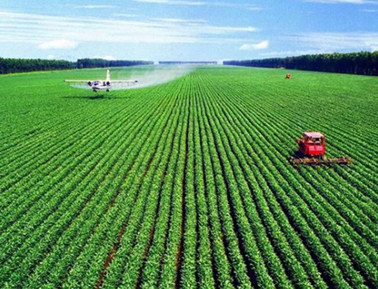 Data map
Accelerate the construction of a modern agricultural management system. On the one hand, it is conducive to solving the contradiction between the small agricultural production and the big market, enhancing the awareness and ability of the new agricultural management entity to "require the supply and demand", and promoting the organic restructuring and optimization of various agricultural production factors. It will help farmers increase their income and ensure the effective supply of agricultural products. On the other hand, it will help to introduce modern management concepts, advanced science and technology and high-quality production factors, and improve agricultural innovation, competitiveness, production efficiency and comparative benefits. Accelerating the construction of a modern agricultural management system is a systematic project, and should focus on the following aspects.
Accelerate the cultivation of new agricultural management entities based on family management. Intensify the cultivation of large professional households and family farms, and lean toward professional large families and family farms in agricultural support policies to support them to improve production conditions and improve their operational capabilities. Encourage the guidance of farmers' professional cooperatives to standardize development, support farmers' professional cooperatives to become the main body of agricultural industrial chain integration, and better protect farmers' interests in agricultural industrialization operations. Improve the radiation-driven capacity of leading enterprises to farmers, and focus on supporting agricultural industrialization modes such as "company + cooperative + farmer + base", "company + farmer + cooperative farming community". Implement a new type of professional farmer cultivation project, support new professional farmers to participate in middle and higher agricultural vocational education through flexible academic system; innovate training mechanism, support farmers' professional cooperatives, professional technology associations, leading enterprises and other entities to establish agricultural skills training courses.
We will improve the land transfer mechanism by focusing on the management of the right to operate. We will implement a policy of maintaining a stable and long-lasting relationship in land contracting, and implement a policy of extending the contract for 30 years after the second round of land contracting. We will promote the reform of the "three powers separation" of rural contracted land, and protect the land management rights according to law while protecting the collective land ownership and the farmers' contracting rights according to law. The rural contracted land management right can be financed and guaranteed by financial institutions according to law, or it can be invested in agricultural industrialization. Guide the land management right to the standardization of new agricultural management entities and moderate concentration. We attach great importance to the protection of farmers' interests in the transfer of land management rights and ensure the farmers' land contracting rights. Establish and improve the land transfer monitoring system to provide information release, price discovery, policy consultation and other services for both parties. Explore the establishment of a land transfer risk guarantee system.
Focusing on benefit sharing as the core to promote a modest scale operation model of agriculture. Guide and standardize industrial and commercial capital to the countryside, and develop various forms of moderate scale operations. Support the "full chain development" of powerful business entities, and encourage farmers' professional cooperatives and leading enterprises to extend the industrial chain with emphasis on product research and development, processing and packaging, and circulation sales, and increase support for weak links. Promote the sharing of new agricultural management entities and farmers' interests, and form a close interest linkage mechanism between land transfer households, large professional households, family farms, farmers' professional cooperatives and leading enterprises, and give full play to the comparison of different subjects in different aspects and different fields of production and management. Advantages to form a more competitive industrial chain. We will increase support for endogenous and modest scale operations, and pay more attention to local agricultural operators in areas where the scale of labor transfer is large, location conditions are poor, and there are few outsiders.